SERVICE
JIB FURLING GEAR
Poles
MAIN SAIL FURLING and REEFING
MAIN SAIL TRACK SYSTEMS
STANDING RIGGING
Life Lines
RUNNING RIGGING
BLOCKS
WINCHES
TRAVELERS
BOOM VANGS
GROUND TACKLE
WINDLASSES
MAST CLIMBING
RADAR MOUNTS AND REFLECTORS
Welcome to Rigging Only
Our www.riggingandhardware.com shop on line site is now open for business. We now have most manufacture's parts up and running. Pricing is current on the riggingandhardware.com site. Pictures and selection guides are rather lacking at this time but we are working on them and will be loading more product and manufacturers asap. As always, don't hesitate to contact us with any questions or to place an order at sail@riggingonly.com or call (508) 992-0434.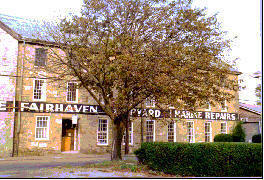 About us
  The Rigging Loft Inc was established in 1984 to provide sailboat rigging, yacht hardware and provide on site hands on, quality rigging services to sail makers, boat yards and boat builders in South Eastern Massachusetts.  The need for a direct link to the end consumer became evident in the late 80's as often we received orders for inappropriate and non compatible running rigging, standing rigging and hardware.  Pricing became an issue as many of our wholesale accounts failed to acknowledge the impact of the shrinking dollar of the late 80's and early 90's.  Rigging Only was established to fill this void.  Rigging Only was established to fill this void.  Rigging Only is dedicated to providing The highest quality yacht hardware, sailboat running rigging, sailboat life lines, sailing rigging, and sailing lines available.
Our Mission
Rigging Only is dedicated to providing quality yacht hardware, sailing lines and rope as well as standing rigging for sailboats and sailing craft at affordable prices to the sailing community through out the world.  Providing technical expertise on selection and installation as well as the best prices from all major hardware manufactures is our goal.
Comparing
 At Rigging Only we encourage price comparison.  We have noticed that some of the on line sailing stores have increased prices significantly.  Most of these folks have an office only and do not have any significant hands on experience with the gear you are purchasing.  Their products are generally drop shipped from a wholesaler and the actual assemblies for running rigging, life lines, and standing rigging are contracted out to a sailboat shop like ours and based on the discount they receive.  Many of these business's consist of folks who are programming people that happen to have sailing as a hobby. Rigging Only is a full rigging service shop and sailing store owned and operated by riggers.  Our technicians are trouble shooting, problem solving, and repairing rigging on boats like yours everyday.  All running rigging, standing rigging, life lines, and wire splices, are made right here in our rigging shop and have been for 27 years.  We sell the highest quality sailing line, yacht hardware, and sailboat rigging available.  We deal with the manufacturers of products, not wholesalers.  We know our products.  At Rigging Only we're sailors too.  We have the experience and appreciation for the demands placed on gear and people for both offshore and coastal cruising.
Notes
We now stock and swage wire up to 5/8 diameter for sailboat standing rigging and architectural wire projects. Larger sizes are available.


We now stock and swage wire up to 5/8 diameter for standing rigging and architectural projects. Larger sizes are available.


Metric wire and swage fittings are available for standing rigging applications. We are able to provide swaged standing rigging assemblies as well as mechanical terminals (assembled or you assemble) to meet your needs at an affordable cost. Current stock is 8-10-12mm. Note the bulk of these fittings will have imperial pin and thread dimensions.


Return Policy
No returns on cut length items, sales are final. Boxed goods must be returned with in 30 days of receipt. All items must be in their original packaging and are subject to inspection. Some manufacturers have re-stocking fees that you may be liable for.
Customer Comments
We thank you and your staff for your help and advise. We are enjoying sailing more with the furler.
M.&R. G., Chicago
All arrived safely and perfectly on time. The lifelines are almost too pretty to put on the boat and it's a damn pretty boat. The shrouds and backstay are superb and a perfect fit. If anyone ever wants a referral about Rigging Only tell them to contact me.
R. A. , Curator, N. C.
Just a quick note to tell you how grateful I am. The order was waiting for me when I arrived as promised. All the parts were of top quality and the prices were more than reasonable. I am recommending the services and products of Rigging Only to all my fellow charter captains of the Virgin Islands Charter League.
Capt. G. F. USVI
Due to your excellent quality, service, and prices on my previous order I would like to get a price quote and estimated turnaround time for replacing my current standing rigging...
B. S. Gurnee, IL.
Got them on time! Many Thanks!
C. S. Lacombe, LA
Contact Information
Telephone: 508-992-0434
FAX: 508-992-0488
Hours: M-F 7:30 AM to 4:30 PM Eastern Standard Time
Postal address: PO. Box 264, Fairhaven, MA. 02719
Shipping address: 50 Fort St., Fairhaven, MA. 02719
Electronic mail: sail@riggingonly.com